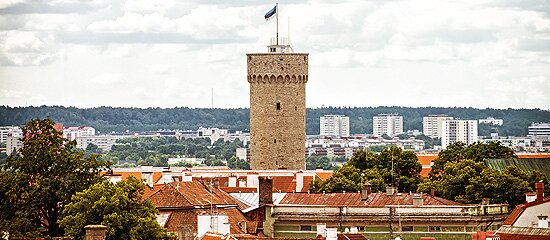 PACE Standing Committee to meet in Tallinn
The Standing Committee of the Parliamentary Assembly of the Council of Europe (PACE) will meet in Tallinn on Friday 27 May at the Riigikogu (Parliament), in the context of the Estonian Chairmanship of the Committee of Ministers (18 May – 22 November 2016).
After the opening of the meeting by PACE President Pedro Agramunt, the Speaker of the Riigikogu Eiki Nestor will welcome participants. The parliamentarians will then hold an exchange of views with the Estonian Minister for Foreign Affairs Marina Kaljurand, who will chair the Council of Europe Committee of Ministers for a six-month period. The discussions will focus on Estonia's priorities during its Chairmanship and other issues in the framework of the Assembly's ongoing political dialogue with the Committee of Ministers.
The members of the Standing Committee will also hold an exchange of views with Marin Mrčela, President of the Group of States against corruption (GRECO) and Daniel Thelesklaf, Chairman of the Committee of Experts on the Evaluation of Anti-Money Laundering Measures and the Financing of Terrorism (MONEYVAL).
They will then discuss the other issues on the agenda, including:
The observation of the early parliamentary elections in Kazakhstan (20 March 2016)
The observation of the early parliamentary elections in Serbia (24 April 2016)
The urgent need to prevent human rights violations during peaceful protests
Promoting city-to-city co-operation in the field of culture
The Standing Committee, which acts on the Assembly's behalf between plenary sessions, is made up of the President and Vice-Presidents of the Assembly, the chairpersons of political groups, the chairpersons of national delegations and the committee chairpersons, totalling some 60 parliamentarians.
The meeting of the Standing Committee, which is open to the press, will take place on Friday 27 May 2016 from 9.30 am to around 12.30 pm at the Riigikogu (Estonian Parliament), Lossi Plats 1A, Tallinn.