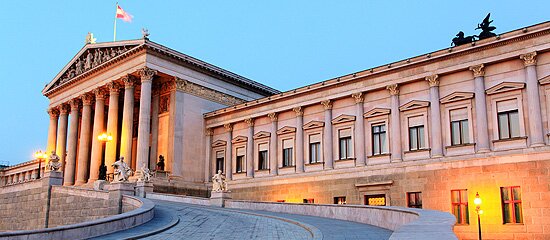 The meeting of the Standing Committee of the Parliamentary Assembly was held in Vienna at the Austrian Parliament on Friday 22 November 2013 under the Austrian Chairmanship of the Committee of Ministers.
After the opening of the meeting by PACE President Jean-Claude Mignon, the President of the Austrian National Council, Reinhard Todt, gave a welcome speech. Members then held exchanges of views with the Minister for Foreign Affairs of Austria and Chairperson of the Council of Europe Committee of Ministers and with the President of the Nordic Council.
This was followed by debates on the presidential elections in Azerbaijan and Georgia,stalking and violence against women in Europe, drug traffic from Afghanistan, theparticipation of non-member states in Council of Europe conventions and the draft convention of the '47′ against trafficking in human organs.
The Standing Committee, which acts on the Assembly's behalf between plenary sessions, is made up of the President and Vice-Presidents of the Assembly, the chairpersons of political groups, the chairpersons of national delegations and the committee chairpersons.