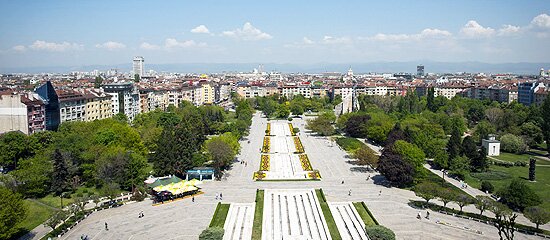 The Standing Committee of the Parliamentary Assembly of the Council of Europe (PACE) will meet in Sofia on Friday 27 November, in the context of the Bulgarian Chairmanship of the Committee of Ministers (November 2015-May 2016).
After the opening of the meeting by PACE President Anne Brasseur, the Speaker of the National Assembly Tsetska Tsacheva will welcome participants. The parliamentarians will then hold an exchange of views with the Bulgarian Minister for Foreign Affairs, Daniel Mitov, who will chair the Council of Europe Committee of Ministers for a six-month period. The discussions will focus on Bulgaria's priorities during its Chairmanship and other issues in the framework of the Assembly's ongoing political dialogue with the Committee of Ministers.
The members of the Standing Committee will then discuss the other issues on the agenda, including:
Election observation in Kyrgyzstan (4 October 2015), Belarus (11 October 2015), Azerbaijan (1 November 2015) and Turkey (1 November 2015)
Access to justice and the Internet: potential and challenge
The fate of critically ill detainees in Europe
Chinese migration to Europe: challenges and opportunities
Draft Council of Europe Convention on an Integrated Safety, Security and Service Approach at Football Matches and Other Sports Events
Promoting best practices in tackling violence against women
The Standing Committee, which acts on the Assembly's behalf between plenary sessions, is made up of the President and Vice-Presidents of the Assembly, the chairpersons of political groups, the chairpersons of national delegations and the committee chairpersons, totalling some 60 parliamentarians.