Wojciech Sawicki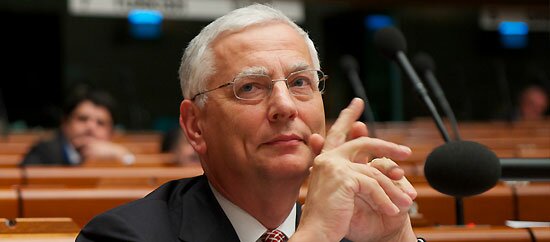 On 29 September 2015, the Assembly re-elected Wojciech Sawicki to the post of Secretary General of the Assembly for a five-year term starting on 1 February 2016.
Mr Sawicki currently heads the secretariat of the Assembly, having been elected its Secretary General in 2010. He joined the Council of Europe in 1996 as Director (Deputy Clerk) in charge of the General Services Department of the Parliamentary Assembly. In that capacity, he was responsible for the interparliamentary co-operation programme and for co-ordination of committees' activities. In 2006 he was appointed Director General, deputising for the Secretary General of the Assembly.
He has also been co-director of the European Centre for Parliamentary Research and Documentation (ECPRD) from 1996 to 2011.
Wojciech Sawicki was born in Warsaw (Poland) on 20 March 1955. He obtained an MSc. in Computer Science from the University of Warsaw in 1978 and started his career as a programmer, then Head of Department in the Power Industry Computer Centre (1977-1990). From 1979 to 1986, he combined this with teaching work at the Polish Academy of Sciences.
As Chairman of the "Solidarnosc" Trade Union Section at the Power Industry Computer Centre in 1980-81, Mr Sawicki was closely involved in the "Solidarnosc" movement, which played a key role in the opposition to the regime of the People's Republic of Poland in the 1980s.
From 1990 to 1996, he held the post of Secretary General of the Polish Senate, providing political, legal and procedural advice to all statutory organs of the Senate.
The PACE Secretary General ensures the functioning of the Assembly, monitors its decisions and co-ordinates the work of the committees.
Duties
In line with the Assembly's Rules of Procedure, the Secretary General ensures the proper functioning of PACE and the fulfilment of its mandate. He heads a secretariat of around 90 staff which assists the Assembly's members – including its President – to carry out their work, and ensures the proper conduct of parliamentary proceedings. Combining political acumen, administrative ability, impartiality and personal integrity, he also upholds its unique role as a driving force within the Council of Europe.