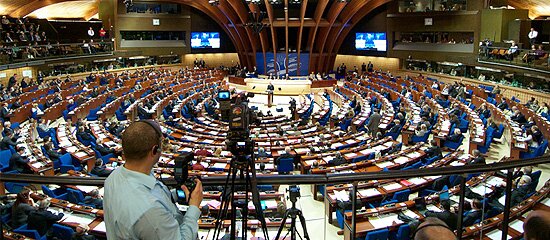 Autumn session: French President and Turkish Foreign Minister to address PACE autumn session
Strasbourg, 10-14 October 2016


The President of France and Turkey's Foreign Minister will address PACE at its autumn plenary session (10-14 October 2016). A current affairs debate has been requested on the situation in the country in the light of the attempted coup d'Etat.
Debates are also expected on children's rights related to surrogacy, the political consequences of the Ukraine conflict, as well as legal remedies in areas not under Ukrainian control. The President of the IOC will address the Assembly in the context of a report on sport for all. Other topics on the agenda include the need for public trust in the tax system, and female genital mutilation.
The Assembly will decide the winner of the 2016 Vaclav Havel Human Rights Prize from a shortlist of three.
***
The Assembly will decide its final agenda on the opening day of the session.