Secretary General of the Assembly
Wojciech Sawicki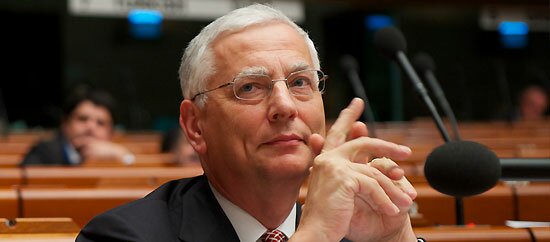 Wojciech Sawicki from Poland heads the secretariat of the Assembly, having been elected its Secretary General in 2010 for a five-year term of office beginning in February 2011. From 1990-96 he served as Secretary General of the Polish Senate, the upper house of the Polish parliament, playing a leading role in helping to re-establish democracy in Poland after the collapse of communism in 1989.
Presenting his candidacy to PACE members in 2010, he said: "Being from Poland – a country which was cut off from most of Europe by the Iron Curtain and where, for years, I participated actively in the democratic opposition movement – I know the true value and real meaning of democracy, human rights and the rule of law. I know how important it is for Europe to be united in defence of these principles."
Duties
In line with the Assembly's Rules of Procedure, the Secretary General ensures the proper functioning of PACE and the fulfilment of its mandate. He heads a secretariat of around 90 staff which assists the Assembly's members – including its President – to carry out their work, and ensures the proper conduct of parliamentary proceedings. Combining political acumen, administrative ability, impartiality and personal integrity, he also upholds its unique role as a driving force within the Council of Europe.