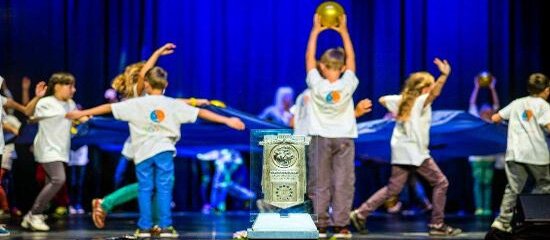 The Europe Prize
Created by the Parliamentary Assembly in 1955, the Europe Prize is the highest distinction that can be bestowed on a European town for its actions in the European domain. It consists of a trophy, a medal, a diploma and a scholarship to be spent on a study visit within Europe for young people from the winning municipality.
It rewards municipalities for their active promotion of the European ideal (twinnings, European events, exchange visits, etc.), the Parliamentary Assembly of the Council of Europe offers every year four awards: the European Diploma, the Flag of Honour, the Plaque of Honour and the Europe Prize.
Dresden in Germany and Vara in Sweden are the winners of the 2015 Europe Prize
The 2015 Europe Prize has been awarded jointly to the towns of Dresden in Germany and Vara in Sweden.
The capital of Saxony, Dresden maintains twinning relations with 13 cities, among which 10 cities in Europe, and one city each in Africa, the USA and China. In 1959, Dresden established its first twinning with Coventry which is the first city to have received the Europe Prize in 1955 (both cities were destroyed in the Second World War).
Dresden is very active in the "never again" movements to fight anti-semitism, racism and xenophobia and promote peace and reconciliation. The city puts a particular focus on school exchanges and international co-operation. It is also active in organising artistic, sporting and professional exchanges. The citizens of Dresden are also very much involved in the activities of twinning.
Located in Västergötland Province, Vara is twinned with six European cities and signed in 2012 a friendship agreement with the Chinese city of Huangshan. The co-operation with its twinned cities consists of exchanges in the fields of trade, environment, culture, education, social insurance, public health, administration and human resources.
The schools of Vara have contact with other schools in 11 different countries. In 2014, the city celebrated its 13th Europe Day and was awarded the "Friendship city for exchanges and co-operation with China" prize.
Three other towns, namely Amilly in France, Ivano-Frankivsk in Ukraine and Lublin in Poland, were also shortlisted for the Prize, and the committee commended their applications.
The committee also awarded eight Plaques of Honour, nine Flags of Honour and 12 European Diplomas – awards which also form part of the Europe Prize.
More